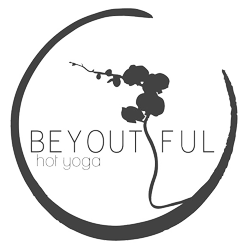 SUP YOGA in SPOKANE
Would you like to experience the warmth of the sun on your glowing skin, breathing in the fresh outdoor air, and listening to the tranquil sounds of nature, all while flowing through a yoga practice? If that sounds like your idea of bliss, then sign up for a class today and get ready to enjoy the magic!

#BHYspo SUP Yoga classes are open to "all levels". Students are guided through a Vinyasa Yoga flow with customized and detailed instructions for the paddle board. Even if you have not been practicing yoga for years, or have never been on a paddle board, you will be able to follow along and have fun!

Come ready to get wet and have a great time! SUP Yoga classes are 90 minutes
long. The first 30 minutes are dedicated to learning how to properly use a paddle board
and getting out on the water for a peaceful warm up. Each board has 2 individual anchor that
will be dropped down before the yoga portion of class begins. This allows everyone in the class to stay together and not drift away while focusing on the yoga practice. Once settled, we will flow through a 30-45 minute yoga session on the water using our paddle boards for mats and the open river as our studio. After a tranquil, floating savasana we will start paddling back.
Frequently Asked Questions
How it works:
Taking your yoga to the water is an awesome experience! It also brings up several challenges not known in the studio. Sunshine, nature and maybe a splash now and then makes for really fun adventure. SUP Yoga is scheduled weekly this July & August.
Classes meet under Division Street Bridge where you will learn a few brief SUP tips before entering the water for a short warm up paddle to the class location. Classes begin promptly on time; please arrive 10 minutes prior to class.
PRE-REGISTERATION REQUIRED!!
For your safety and fun, we require all SUP students to meet the following requirements before participating in class:
1. Ability to swim
2. Basic balancing ability
3. Basic understanding of yoga poses
4. Have a life Jacket on board with you (provided)
Schedule and Pricing:
SUP Yoga (90 min) :: $40/pp
Saturday 12pm
Saturday 2pm
Sunday 12pm
Sunday 2pm
PRE-REGISTRATION REQUIRED!!
Classes are scheduled via mindbody.
*We have a 24 Cancellation policy or the full amount will be charged.
**In the event of severe weather (thunder & lightning) SUP Yoga will be refunded or rescheduled.
more:
I have never been stand up paddling before, will I fall in?
There is always a chance of falling in, embrace it! By challenging yourself in new environment, you will gain strength, balance, and new experiences.
What level of yoga class will be taking place on the water?
One of the great things about yoga is that each person's experience is different. Your instructor will provide an ALL LEVELS flow class, complete with modifications and adjustments to suit your practice. If at any time you would like to rest, feel free…this is YOUR practice!
How will we stay together in moving water?
Our classes are anchored, meaning students will be stationary and normally facing the instructor.
Do I need to be able to swim?
YES! SUP Yoga takes place on a moving body of water, there is a chance you could fall in. Although we do provide life jackets, the ability to swim is a requirement.
Do I need to pre-register for class?
YES.
Included with your class:
· Stand Up Paddle Board
· 2 anchors
· Life jacket
· Paddle
Where can I store my things during class?
The best place to store your belongings is in your car.
How long is a class?
SUP Yoga classes are about 90 min and include brief SUP tips and warm up paddle to the location of the class.